Acción: El hacer y el vestir. Carla Fernández opening
October 13, 2022 | 5:00 pm

-

8:00 pm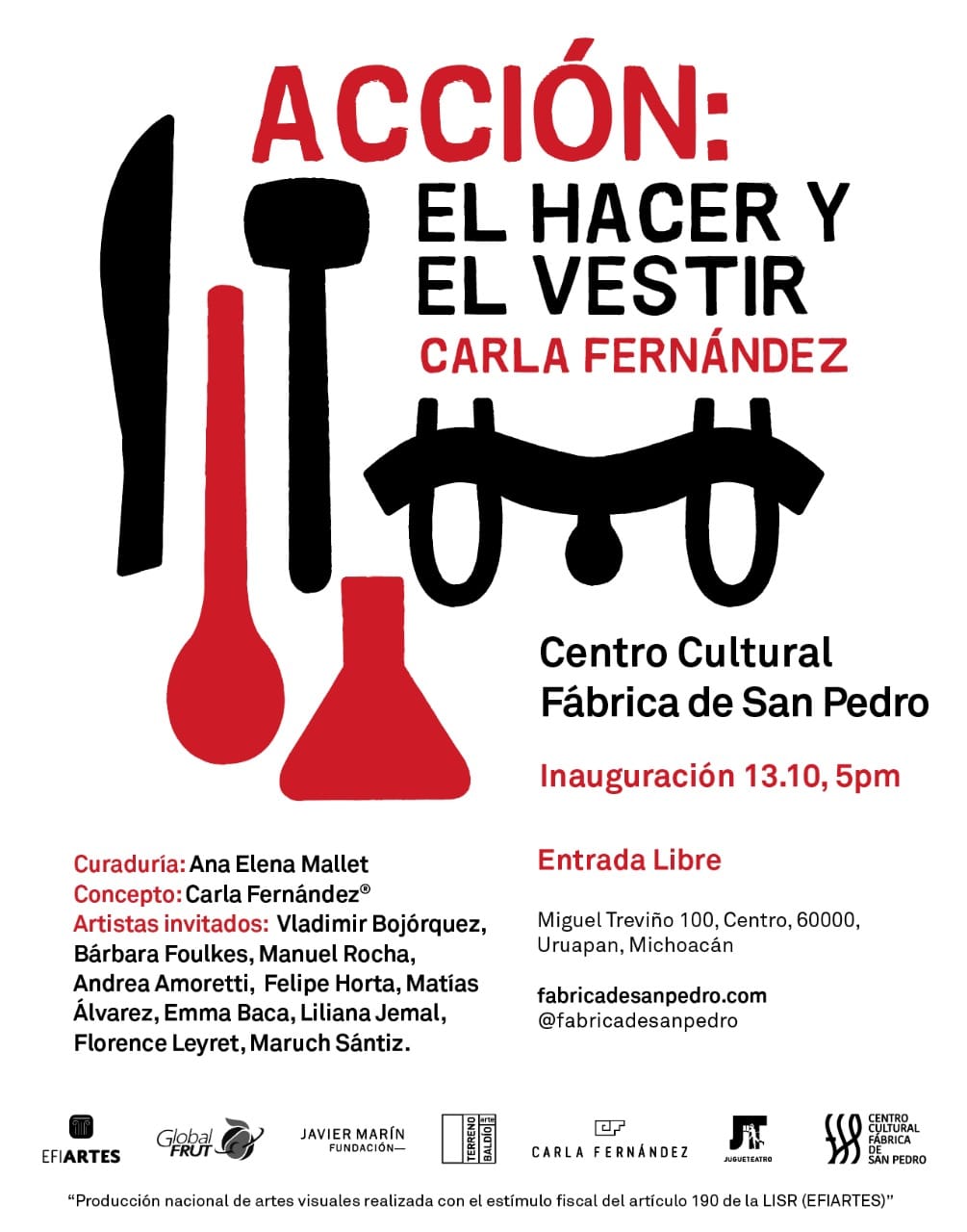 Acción: El hacer y el vestir. Carla Fernández
Fábrica de San Pedro Cultural Center
Opening
13.10.22 17h
Curated by Ana Elena Mallet
Concept: Carla Fernández
Guest artists: Vladimir Bojórquez, Bárbara Foulkes, Manuel Rocha, Andrea Amoretti, Felipe Horta, Matías Álvarez, Emma Baca, Liliana Jemal, Florence Leyret, Maruch Sántiz.
Thursday to sunday 12 h a 19 h
Miguel Treviño 100, Centro, Uruapan, Michoacán.
*National production of visual arts carried out with the tax incentive of article 190 of the LISR (EFIARTES)
Fabrica de San Pedro Cultural Center

Miguel Treviño s/n, Centro, 60000,
Uruapan, Michoacan.